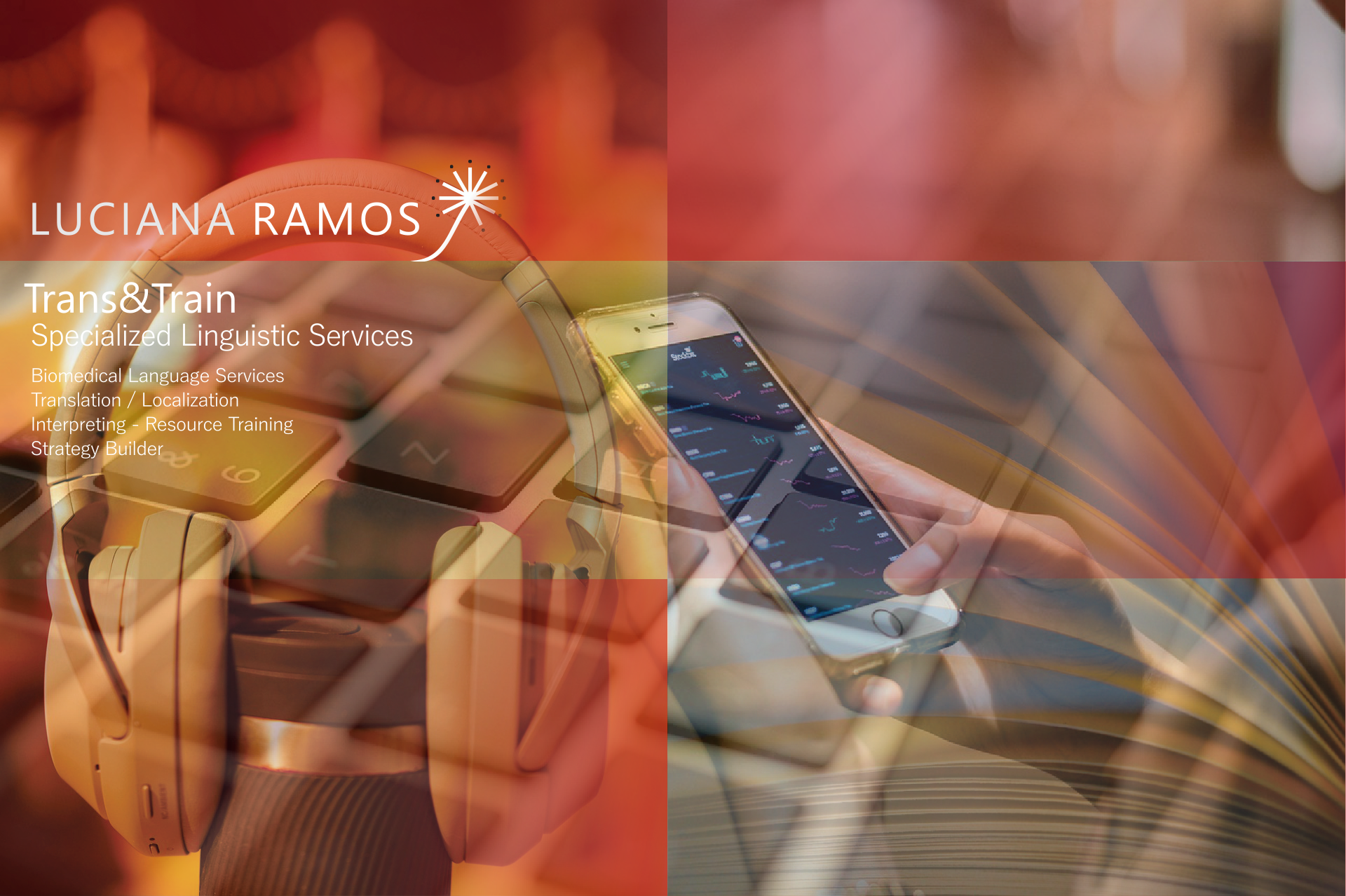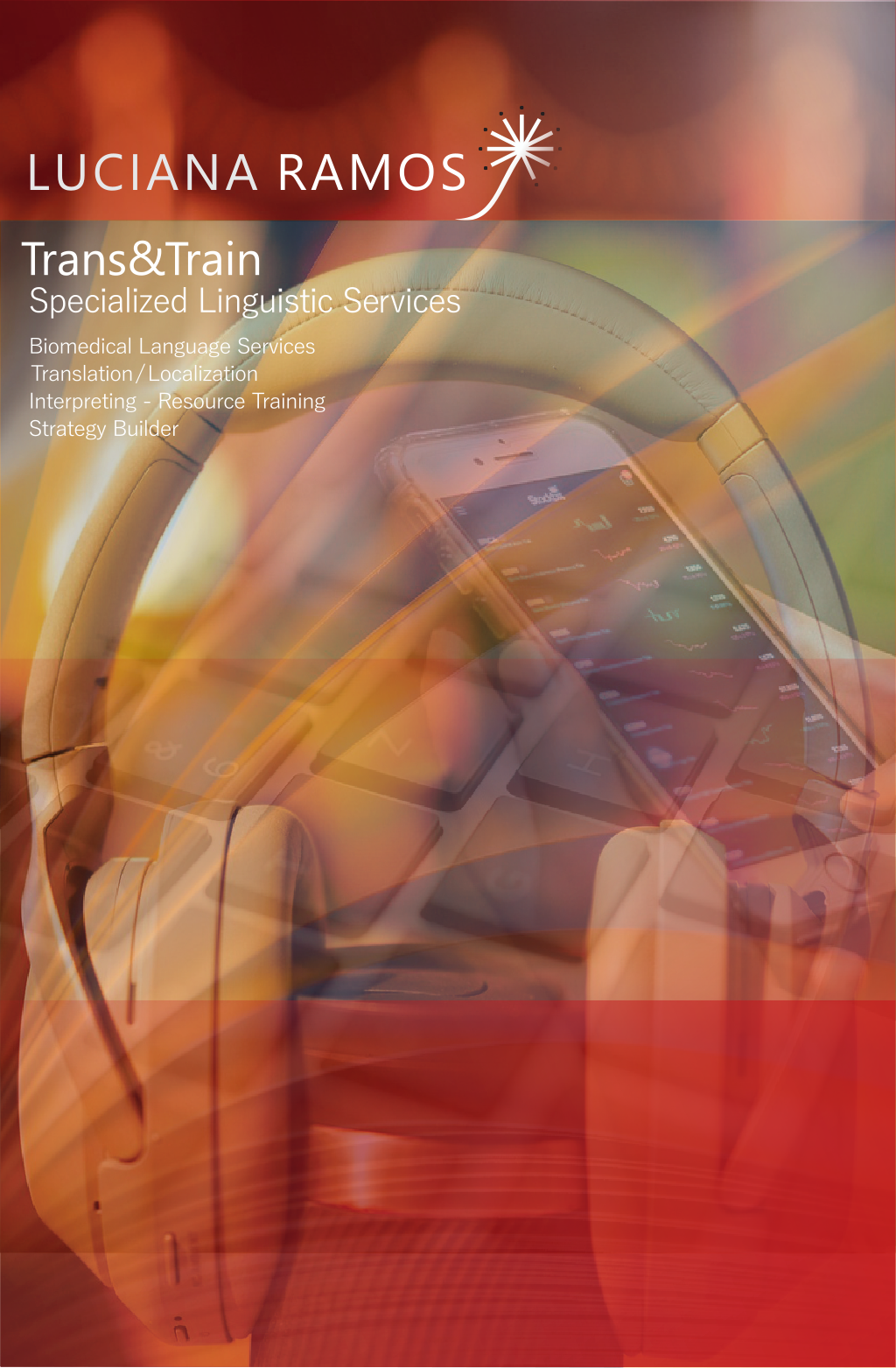 Leading-edge technologies, an in-depth knowledge of the industry and a sound linguistic
background make an efficient combination for Luciana Ramos – Trans&Train to offer reliable and flexible options for Software Localization, Specialized Translation, Machine Translation Post-Editing, Consulting, and Professional Training and Coaching.
Luciana Ramos – Trans&Train is a language service provider owned by a professional translator and interpreter with a long-standing presence in the Language and Technology industry, which, based on her sound linguistic background, broad experience in every link of the translation and localization supply chain (both as a linguist and a businesswoman), her specialist knowledge on language technologies and her research capabilities, offers a comprehensive array of professional services: scientific translation, software localization, telephone/on-site interpreting, professional training and coaching (for translators, vendor managers and project managers), as well as consulting on business organization and processes, Quality Assurance, and investments on technology.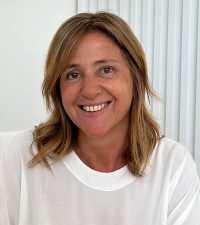 Professional Accreditations and Background
Luciana Ramos runs a co-working space as a launching platform for language and IT services to the world, where a dynamic team serves language needs for global clients combining both language and technology synergies.
Luciana Ramos holds a Master Degree on Biomedical Translation from the Universitat Jaume I, Castellon, Spain, and a Technical-scientific and Literary Translator Degree for English into Spanish, and Consecutive and Simultaneous Interpreter Degree, both issued by Instituto de Enseñanza Superior "Olga Cossettini" Rosario, Argentina; 1992-1996. She has also been certified by the American Translators Association for English into Spanish Translations. As a member of Colegio de Traductores de la Pcia. de Santa Fe (2.º circunscrip.), Luciana Ramos does business under Professional License # 218/02. As a source of continuing education, market trends and business developments, Luciana is a proud member of:
TREMÉDICA – International Association of Translators and Editors of Medicine and Related Sciences
GALA – Globalization and Localization Association
ATA – American Translators Association
ASETRAD
ASSOCIATION OF LANGUAGE COMPANIES
WOMEN IN LOCALIZATION
"Understanding format and contents of different medical text genres". Luciana C. Ramos. Caduceus. Winter 2022. American Translation Association
"El consentimiento informado" (Informed Consent); Panace@, Vol. XIII, issue 36. Second Semester, 2012.
"Statistics as a Medical Translation Specialization"; Multilingual; September 2012
"Terminology-based approach to master in medical translation"; Multilingual; August 2011
"New spelling and the role of Spanish translators"; Multilingual; June 2011
 "The pillars of professional ethics"; Multilingual; December 2010
 "TagEditor – A practical approach to explore its features and make the most of them" Panace@, Special Issue, 2009

"What is in SDLX 2007 that is not in other applications?", Panace@, Special Issue, 2009
Translation and Localization
Communication is a key component across all business and initiatives, and language should not be a barrier. Reaching out your readers, users, clients, consumers of any kind, in an effective and clear way in their own language and following their local linguistic and social conventions is the best way to approach them. Luciana Ramos – Trans&Train can help you with a professional target rendering supported by our strong and long-standing presence in the industry.
Transcreation
it consists of translating and recreating the original content in a new form while keeping its intent, appeal and context – a completely different process from standard or specialized translation. It requires a deep knowledge of the cultural and social norms of the target audience. Transcreation, or creative writing, is a key trigger of efficient communication and client satisfaction. 
Machine translation post-editing
This is the process by which a professional translator or linguist reviews a translation generated by a machine making as many corrections as necessary to convert it into optimal publishing material. Depending on several factors, such as client's instructions, means of communication, purpose, different types of post-editing can be used (full, light). We can help you decide which is the most efficient approach to leverage investment and returns.
Editing and Proofreading
Editing strategies are implemented to make text more readable by assessing clarity, style, language at large, while proofreading is the final stage of the editing process, focusing on surface errors such as misspellings and mistakes in grammar and punctuation. The proofreading step should be performed only after all the other editing revisions were made, including Desktop Publishing if applicable. This is the final stage of the translation process, in which a translator other than the one who has translated/postedited the content reviews it, against the original content to compare and ensure, section by section, that the translation is faithful to the original.
Medical Writing
Medical writing involves creating well-structured, clear and accurate scientific texts and this implies a sound technical, regulatory and scientific knowledge so that the outcome can be accepted both by health authorities, specialized journals and leading communication agencies in the biomedical sphere. Some of the most common text types include, final outcome reports, abstracts, manuscripts, conference posters, protocols, patient information sheets, informed consents, etc. Trust in our professional team to spread your work and information.
Subtitle Translation
Subtitling is the process of translating spoken dialogue into written text on the screen. It is a type of audiovisual translation, with its own set of rules and guidelines. Subtitles are the captions displayed at the bottom of the screen, translated into a target language. A Subtitler is the linguistic specialist, who translates dialogue into a target language while keeping the meaning and context intact. Subtitling is a key component of marketing materials and it should only be handled by professional linguists which can handle both the art of subtitling and the linguistic strategies to convey meaning in an appropriate and appealing way.
Linguistic Quality Assurance
Linguistic Quality Assurance (LQA) is a process by which human linguists review translations and, by using a set methodology or schema, determine if they contain any objective errors. Errors are grouped into categories for a precise stratification. This is done  to ensure language quality and compliance with customer standards. Mostly, LQA goals are to check for spelling/grammatical mistakes, correct terminology use, accurate meaning conveyance, style accuracy, cultural adaptation, format correctness, and so on. Linguistic quality assurance can be broken down into three activities: source text review, automated check of machine-detectable errors, and final check by a native speaker. We can help you design the best QA approach for your content.